Pool lighting can serve many purposes; it can increase safety at night, create ambiance, or be purely decorative.  We've put together a list of questions to ask your pool builder that can help you choose the best pool lighting to achieve your desired result.
Color Control
Do you want white or colored lights?
If colored, do you want a single color, or the option of many?
Do you want to be able to dim the pool lights?
Do you want your lights to synchronize with other water features?
Do you want to be able to program your lights to turn on and off at a specific time?
Do you want the ability to have light shows?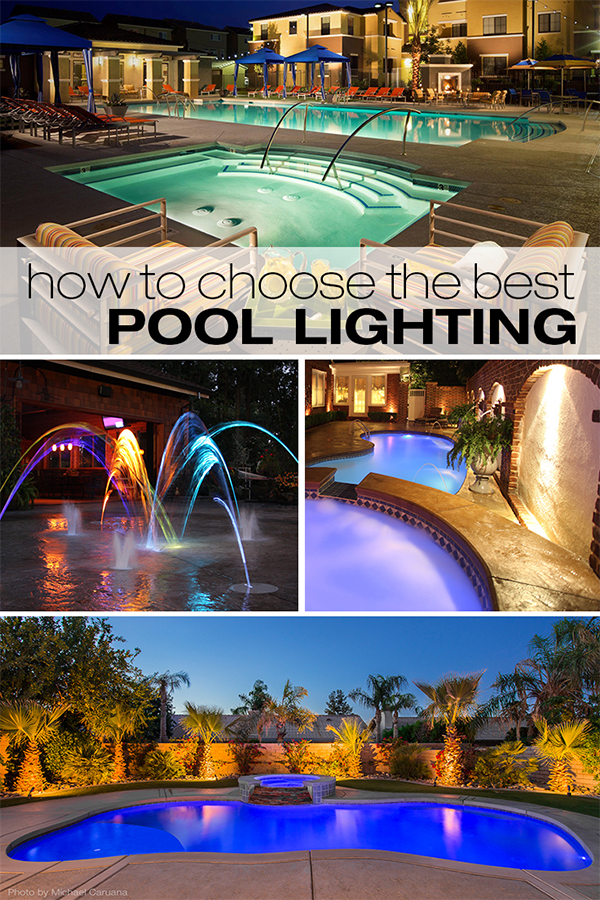 How bright do you want the pool lights to be?
How do the lights need to be placed and positioned in the pool to achieve your desired effect?
What color is your pool surface? Darker pools will often require more lights to achieve a desired effect. In addition, dark pools are difficult to light with color. The darker the surface, the more muted the colors will be.
Where will you be viewing the pool from most commonly? What do you want it to look like from the house? From the pool deck?
Will you be supplementing your pool lighting with additional landscape lighting?
Will your pool have small areas that require accent lighting (steps, swim outs, waterfall, etc.)?
Cost
What is the initial cost of each bulb?
What is the average life span of each bulb? How often will they need to be replaced?
What will it cost to operate the bulb? What is the energy consumption?
Is the pool light bulb serviceable? It is very important that the pool light can be serviced.
What does the bulb replacement process look like? (Push to call a qualified professional)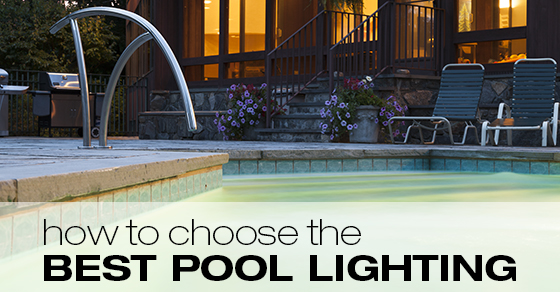 Controller
Are you ok with keeping track of a remote?
Do you want to be able to control other lights besides your pool lights, such as deck and landscape lighting?
What features are you looking for in your controller?
Would you like to be able to control your lighting from your smart phone?
This list is just a starting point! What other questions should be added to the list?