Proper installation of your swimming pool slide is a crucial part of product safety, and as a manufacturer of pool slides since the 1980s, educating pool builders and owners about installation best practices has been a primary S.R.Smith goal. 
A key safety factor is slide positioning on the pool deck to ensure the user can exit the slide runway into the water safely. A minimum overhang of the slide flume exit past the pool wall is essential, as well as a minimum water depth at exit.   Another important consideration is the distance between the runway exit and water surface, which is recommended be no more than 20 inches.  Please refer to your installation manual for the entire clearance area and placement instructions.
Tips for Pool Slide Installation
We've assembled some top tips that are common to all pool slide installations, but be sure to refer to the instruction manual that came with your slide to review the exact measurements, procedures, and details: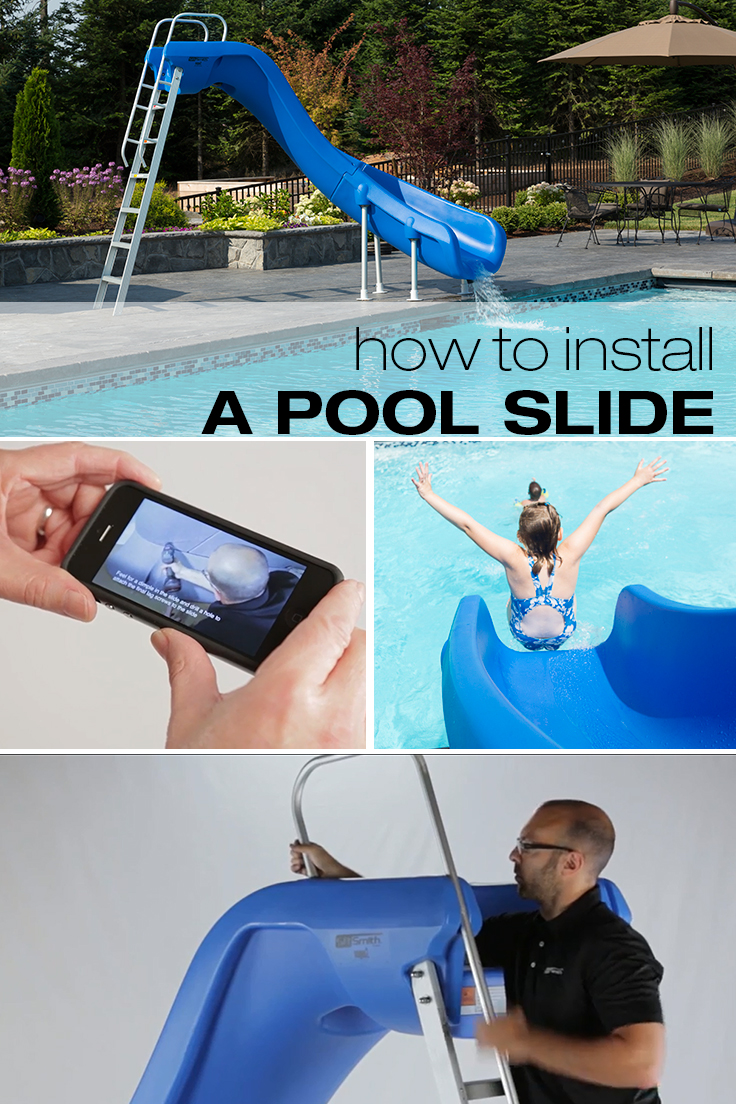 Always work with a partner. You are less likely to injure yourself as you unpack and maneuver larger pieces. Seams will be easier to line up if you can have one person holding a piece, while the other aligns and tightens hardware.
Read the installation instructions completely through at least once before you start to get a feel for the process.
Grab a tarp, blanket, or even use a large piece of cardboard from your slide's packaging to protect your slide from scratches as you work.
Once the slide is unpacked, take inventory of all of the pieces and hardware to ensure you have everything.
Gather all your tools together in one place. You'll be able to work faster if you aren't trying to also run down tools.
Before you begin to assemble, inspect the gaskets (the sealing points between each flume section) to ensure they are all intact.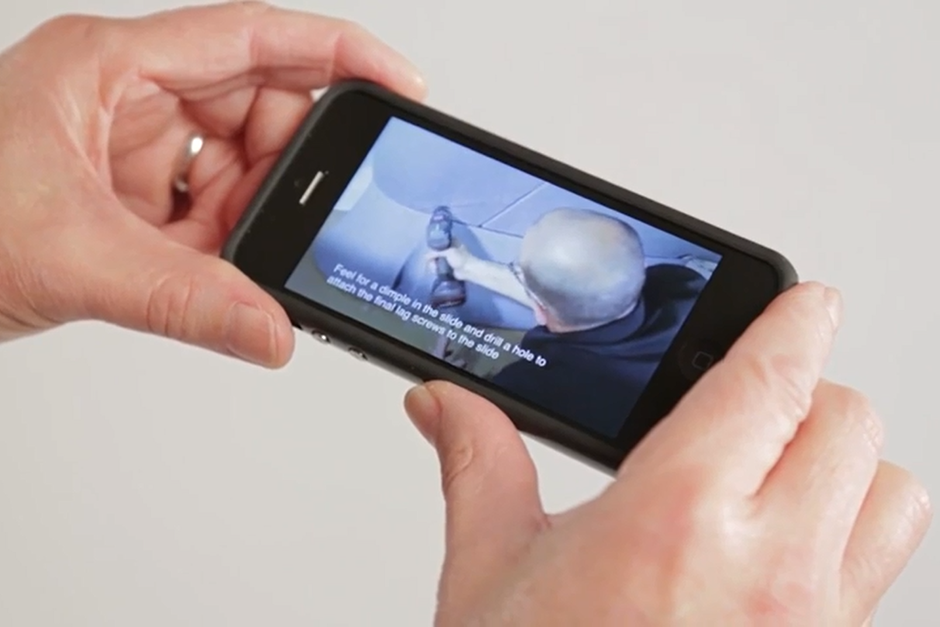 Finally, review the installation video for your specific pool slide. Since you probably won't be assembling your pool slide from the comfort of your living room, you can watch these videos from the convenience of your mobile device!
Pool Slide Installation Videos
If there are any questions regarding the installation of your pool slide, a qualified pool professional should be contacted. You can use our dealer locator to find a pool professional in your area.
Learn more about our entire line of CPSC-compliant pool slides here.