Here's an interesting bit of aquatic trivia: swimming pools date back to Ancient Rome.  That's right. Emperors in early A.D. had elaborate pools, some decked with gold, in which they also kept fish.  Why? Fish create a sense of calm and are cool to look at. Plus, the fiery and combative Romans needed to relax after long, stressful days of chariot racing. A swimming pool (even stocked with fish) made perfect sense back in the day. Owning a pool makes even more sense today, especially for families who look forward to coming home from long, stressful days at work. So why should you own one?
You Love Water
The beach may not be conveniently located near where you live, so get your water thrills from the comforts of your backyard. No need to worry about sand in your eyes – or other inconvenient bodily places. No terrifying sharks. No crowded beaches. Just you and your loved ones enjoying a frolicking good time in a safe haven.
Kids Love Entertainment
Instead of going to the mall indulging in expensive activities (i.e., shopping), your kids (and their friends) can entertain themselves right under your watchful eyes. Throw in some pool toys, and they benefit from having fun, socializing, and getting much-needed exercise. You benefit by having them within view while you catch up on your reading or shrub pruning near the pool's edge. Win-win for everyone!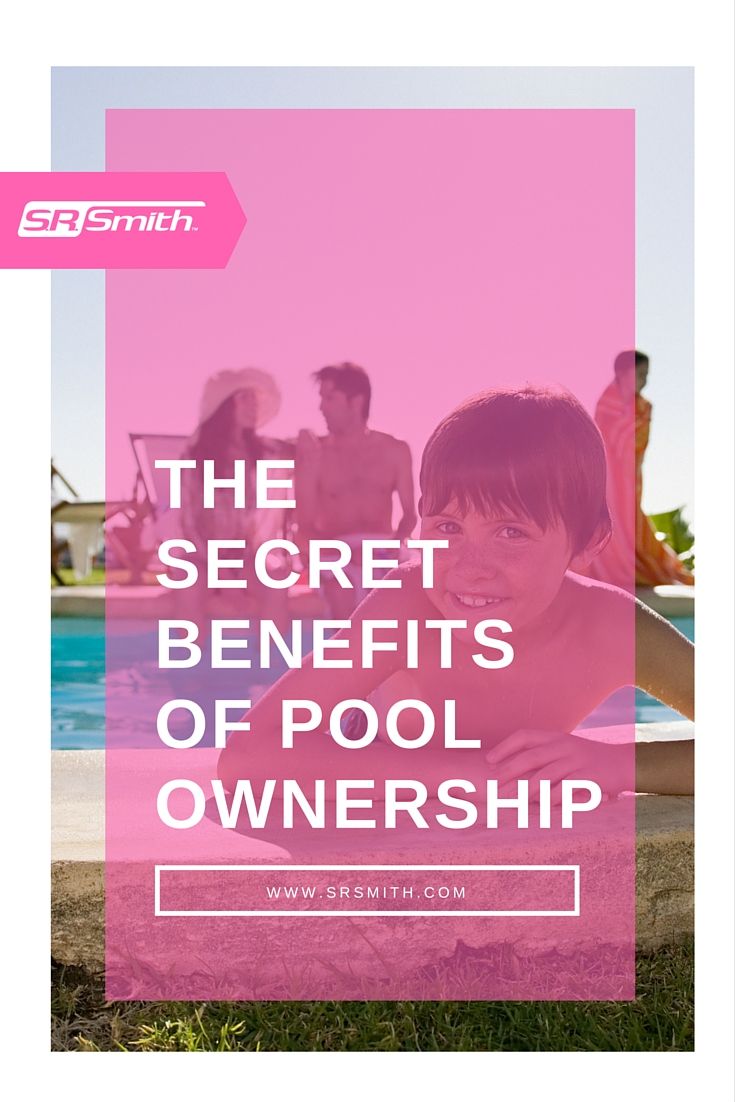 Neighbors Love Friendship
Want instant friends? Get a pool. It's almost guaranteed to make you become the most popular family on the block. Neighbors will smile and wave at you more often, even offering to lend a hand with the cumbersome chores you'd normally do on the weekends. All for the chance to hang out with you, with chips, dips and drinks at the ready. Congratulations! Your pool is admired for its instant attraction; you are admired for being neighborly. Indeed, life is good.
Bodies Love Exercise
Why settle for just getting your feet wet by wiggling your toes in the water? You want more out of life. You want the healthy, vigorous exercise a swimming pool can provide. Whether it's doing laps, playing Marco Polo with the kids, or splashing about with sheer joy for no particular reason, being active in a swimming pool can lessen some of life's daily stresses. And gives you renewed energy day after day.
Everyone Loves a Party
Owning a pool adds a new twist to any – and every –party you plan and ultimately throw. Because instead of having everyone crammed into the kitchen (which is where party-goers naturally go), all your friends, relatives and other invitees now have a better place to mingle: in and around the pool. They can spread out on rafts in the deep end. Use masks and snorkels to explore underwater. Or simply hang out on the patio soaking up the party atmosphere.
For all these reasons – and more – why not think about planning, installing and enjoying a new, eye-popping swimming pool? Depending on your budget, it can be as Romanesque as you see fit. No chariots required.