Best Selling Add-On for Pool Owners with Kids
SlideAway™ is the perfect add-on for your customers with kids or grandkids who are looking for hours of fun in the backyard without hours of installation. In fact, you don't even need to step foot into their backyard to sell them this pool slide!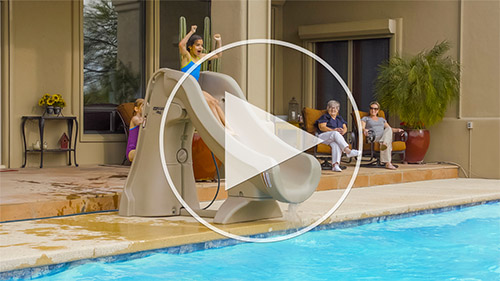 No installation required by you
First CPSC compliant portable pool slide
Available in Taupe and Gray to match any decor
3' x 6'7" deck space required
Easy to set-up and store away in shed or garage
Designed for children up to 125 lbs/57 kg
Salt pool friendly
UV Resistant

Remember SlideAway, the safe removable pool slide for your customers with children. It is an easy addition for customers who want to add some fun to their pools without anything being permanently affixed to the pool deck.