Bring the Game to the Pool and Increase Profits!
Bring fun and games to your customer's pool and more profit to the job with basketball or volleyball games from S.R.Smith. Choose from single or dual post games, salt friendly options and multiple backboards to give your customers a unique look for their pool. S.R.Smith games can be retrofit to many existing 16" and 17" basketball game anchors - a great upsell opportunity! Learn more about pool games.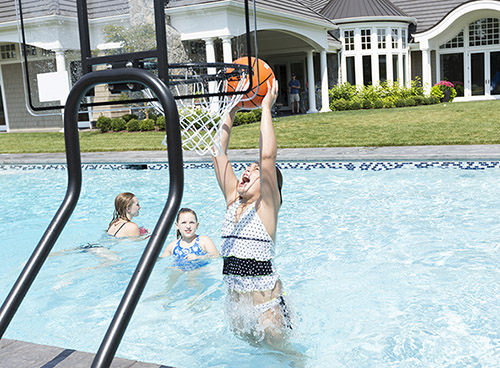 Look for the opportunity to add $200-$300 in profits on a pool job with a pool game. Suggest color-coordinating support poles on Inter-Fab game sets to complement your customer's backyard decór - more profits with the same installation time.