Did you see S.R.Smith on the Pool Chasers?
On a recent episode of Pool Chasers, S.R.Smith COO Brett Fritts discusses how builders can grow revenue by offering S.R.Smith products. Specific topics include:
- How the diving board has evolved since 1932
- Why the company began building slides
- Best practices for replacing an aging diving board
- How to properly install a CPSC compliant pool slide
- What goes into building pool lifts
- Why S.R.Smith got into the lighting business in 2013
- Mod-Lite® with PowerPass Wireless Technology
- Launching a line of in-pool furniture in 2018
- The company's involvement in the competitive swimming space
See how S.R.Smith has kept the customer at the center with every new product development.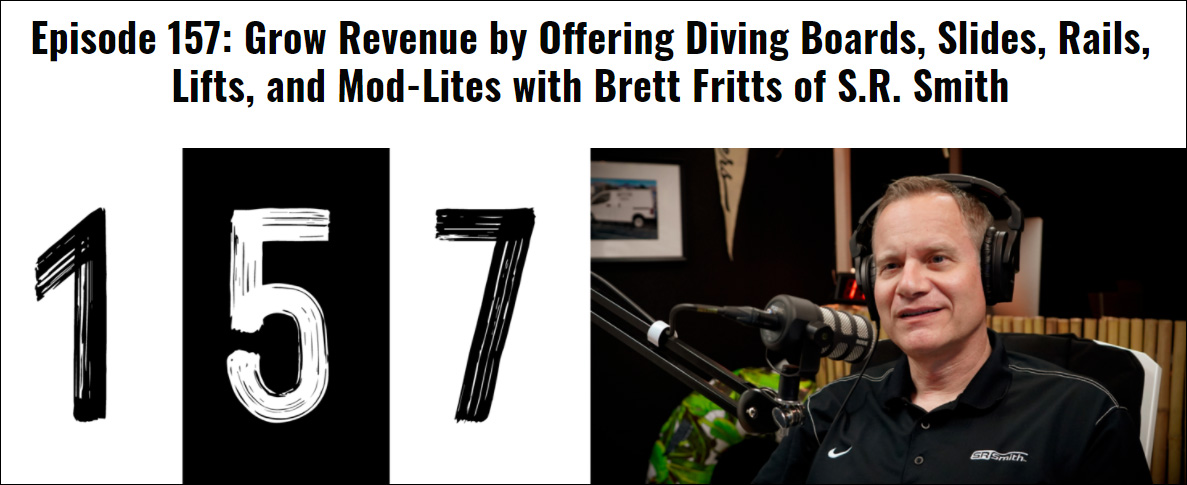 While you're learning more about S.R.Smith and how their products can help you grow revenue,
sign up to win two free R-Series™ in-pool loungers.