Pool Lighting Design Q & A Series III
Meet Cindy Snyder, S.R.Smith Lighting Specialist (West). Cindy has been in the sales, technical support and service industry for 30 years. Cindy came to S.R.Smith in March of 2013 as lift technical support representative and then moved to the lighting department when S.R.Smith purchased Fiberstars at the end of 2013.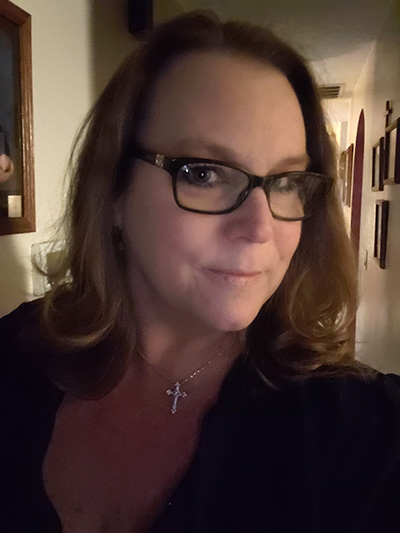 Cindy is married to her husband Jeff and they have just celebrated their 27th wedding anniversary. Cindy enjoys camping, fishing, hunting and spending time with her 9 grandkids.
We asked Cindy to share some of the most common lighting questions she gets from customers when they go to open the pool for the season. Here's what she had to say.
The weather is turning nicer and it's time to open the pool or at least start enjoying it in the evening. Even if you are not yet swimming, you can still enjoy the ambiance or your backyard oasis by turning on the pool lights.
The three most frequently asked questions I get are:
Q: I'm opening my pool for the first time this year and the lights won't come on. What steps do I take to resolve this?
A: Below are the four most common solutions to why the pool lights are not coming on. Start the season off right by replacing the batteries in your remote. Make sure the transformer toggle switch is toggled to the remote setting. If the system is not turning on your lights, go check the GFCI and make sure it has not been tripped. If your transformer box sits on the ground, open it up to make sure nothing has worked its way into the PT-6000, PT-6001 or PT-6002 that shouldn't be there.
Q: How do I resync my lights again?
A: Once you see that the lights are no longer matching each other, turn off the lights for 5 full seconds. Then very quickly, turn them on and off 3 times (within a second and a half ) and leave them off for another full 5 seconds. Then turn the lights back on and they should all be back on Mod 1 – soft color change, starting with red, and after about 4 seconds it will change to yellow, then green, then blue then purple then white then back to red. If any of your lights goes black on a specific color – your light is starting to fail/die. Should this happen, TREO and Mod-Lite LED pool lights are easily field serviceable. However, it is important to note that our lights have less than a 1% failure rate!
Q: I have an old WIRTRAN box made from Fiberstars, or the older WIRTRAN Control System by S.R.Smith. My remote is no longer working and was told that I can't replace the remote system. Is this true?
A: No, that information is incorrect. We do have a remote kit for upgrading your older WIRTRAN11 to the new style remote with an integrated resyncing button. This kit can be purchased by ordering part number PLX-RFK-1.
Have questions or want to learn more? I love to hear from customers, so please feel free to email me at lighting@srsmith.com.