How to Install a Sun Shelf Table for Your Pool
Looking for a quick upgrade for customers with pools that have sun shelves? Retrofitting a sun shelf table is easier than you think. Just select the 16" or 30" table you want to add to your pool's sun shelf. Kits include everything you need to upgrade your shade with easy to install adapter that enables you to retrofit your existing umbrella sleeve with professional grade and highly functional in-pool furniture. You can upgrade your shade in 3 easy steps!
1 - Place adapter into existing anchor*
2 - Slide support pole into the table
3 - Place table and pole onto adapter and umbrella inside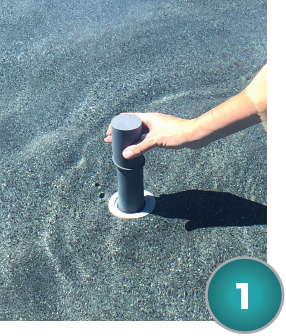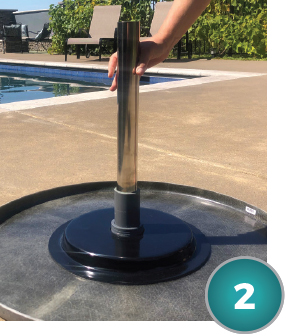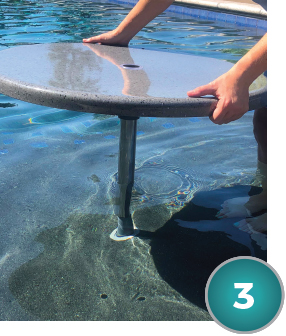 *Adapter designed for 7 1/4" anchor sleeves; may be cut down to size for shorter umbrella anchor sleeves.

S.R.Smith's Destination Series of in-pool furniture comes in a nine colors to complement any customer's outdoor decor. Easily retrofit a table and coordinating lounger that's both easy to do and relaxing for your customer.