SealedSteel® Pool Rails Help Resist Rust
With the rise in popularity of salt-chlorine generators, rails are increasingly exposed to more corrosive environments which can cause them to rust. SealedSteel pool rails, previously known as Inter-Fab's Thermo Plastic Coating (TPC), were created to reduce rail corrosion. SealedSteel coated rails provide further aid in protecting rails from rust.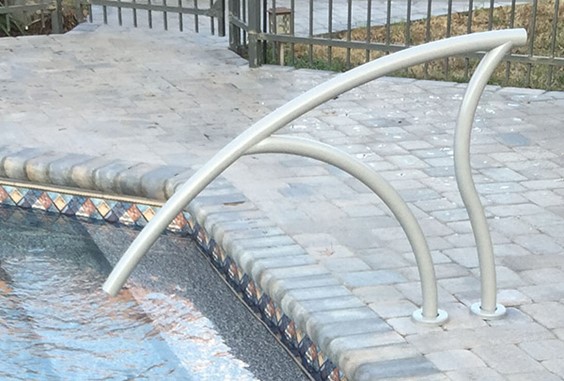 SealedSteel Pool Ladders & Rails Benefits:
Helps protect against chipping, corrosion, and salt spray
Available in three designer colors to match backyard décor
450% more resistant to abrasion than traditional powder-coating
Textured finish provides a secure grip, even when wet
With the acquisition of Inter-Fab by S.R.Smith, TPC is now referred to as SealedSteel® pool rails. Visit the pool rail and ladder section of the website to see the complete lineup from S.R.Smith.

Be sure your contract has a line for an upgrade to SealedSteel on S.R.Smith pool rails.