Pool railings offer more than just an extra measure of safety when getting into and out of an in-ground swimming pool. A well-placed and beautifully designed set of stainless steel railings can make a bold personal or family statement. Think of them as shiny and unique deck ornaments that reflect as much about you as the pool itself. When incorporated into the pool's design – and into the surrounding backyard landscape – new pool ladders and handrails can give your deck an overdue yet welcomed facelift, setting your pool apart from the crowd. Before long, you'll be the envy of your neighbors as they soon recognize your flair for artsy touches that also serve a useful purpose.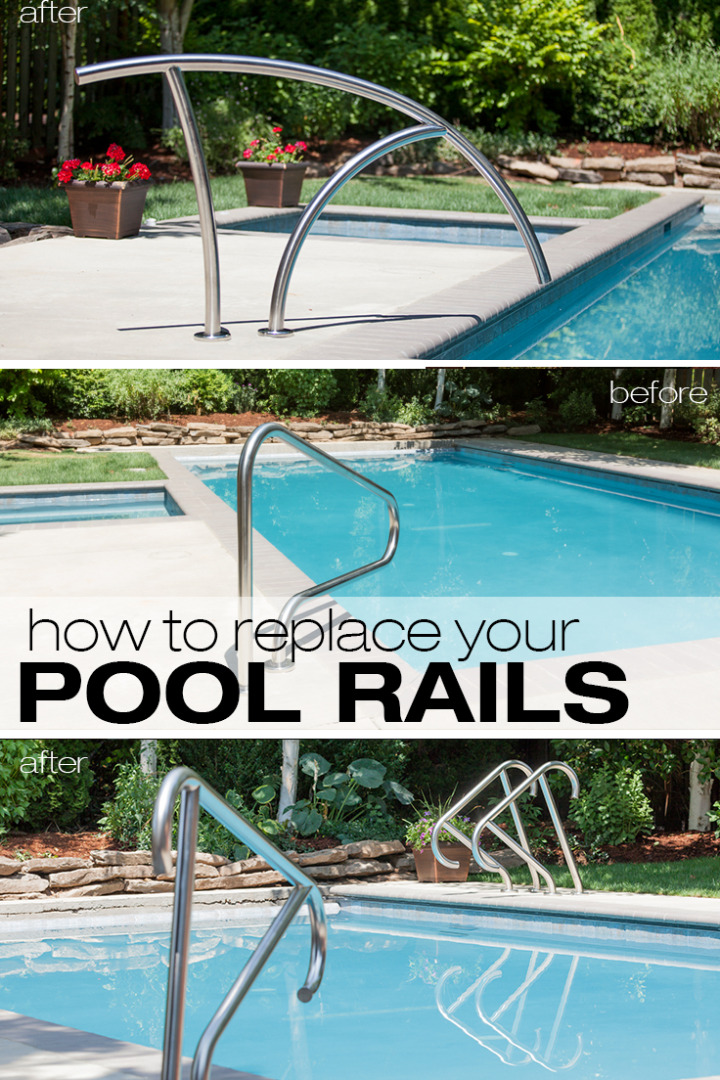 So how can you change the old and/or worn out railings quickly and easily, and upgrade to a stylish, elegant or even more modern set? It's super easy to swap out railings and takes just a few minutes using simple hand tools. Here are some tips that will help make selection – and installation – go smoothly:
First, think about what you want. Railings will certainly stand out, so choose a set that fits well with your yard, patio furniture, and house style. Then marvel at the choices and design possibilities: transforming your outdated pool railings into sleek objects of beauty starts with Artisan or Meridian designer-inspired rails. They come in a variety of shapes and styles, adding a smart and sophisticated look to any deck. Both series are designed to retrofit easily with traditional pool railings.
Now comes installation. To remove the current railing, loosen the bolt under the escutcheon plate. Once the bolts have been loosened, lift the rail out of the anchor socket. Next, insert the Artisan or Meridian series rail and tighten the bolt. Remember to thread the escutcheon plate onto the rail before inserting into the anchor. You're done! That's all it takes to add simple, functional elegance to any pool. And with summer just around the corner, grab the opportunity now to make these new additions shine for years to come.
Watch how simple and easy it is to change your rails: